Coffee Walnut Muffins
Date:
Monday, 11 October 2021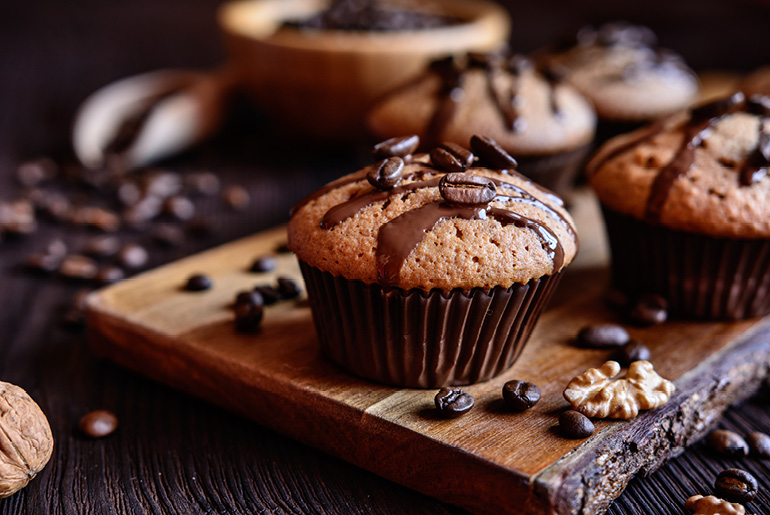 Ingredients (Serves 12)
4 scoops High Protein Iced Coffee, Latte Macchiato (44g)
40g Formula 1 Nutritional Shake Mix, Dutch Chocolate
1 Tbsp. Instant Herbal Beverage, Cinnamon
½ cup (55g) chopped walnuts
1 cup soy milk
1/3 cup melted coconut oil
½ cup coconut sugar
1/3 cup natural coconut yoghurt
1 ½ cups spelt flour
1 Tbsp. baking powder
How to Prepare:
Pre-heat oven to 180°C.
Gently mix all ingredients together in a bowl.
Once all ingredients are mixed evenly spoon into muffin tray.
Place inside oven for 20 minutes.
Let muffins cool down and enjoy.
1 Serve
213 Calories
6.9g Protein
Always read the label – use only as directed.
Formulated Caffeinated Beverage, contains caffeine and is not recommended for children, pregnant or lactating women and individuals sensitive to caffeine. This food is not a sole source of nutrition and should be consumed in conjunction with a nutritious diet.
Nutritional information is approximate and based on values obtained from www.CalorieKing.com.au.