Choc-Berry Delight
Date:
Friday, 8 October 2021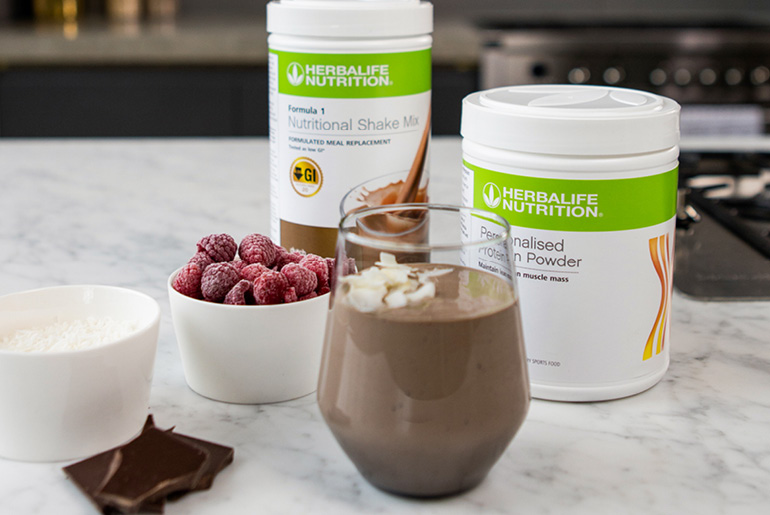 Ingredients
28g Formula 1 Dutch Chocolate
6g Personalised Protein Powder
¼ cup oats
½ cup raspberries
Pinch of desiccated coconut
Directions: Blend all ingredients in a blender until combined.
1 Serve:
261 Calories
18g Protein
Always read the label – use only as directed.
Nutrition content is approximate and based on values obtained from www.CalorieKing.com.au.